Umcolcus Sporting Camps - Testimonials
Here's what a few of our customers have had to say about us.
Have a testimonial of your own to share?
Send a Testimonial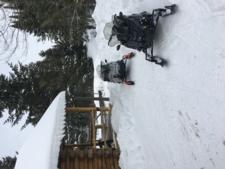 Dean O
Winter 2020 - Brunswick Maine
My brother and I recently spent Some time at Umcolcus on a snowmobile trip. It was our first time visiting this place and we really enjoyed ourselves. Accommodations are clean and very comfortable. Plenty of great food to eat as well! Everyone made sure we had everything we needed. Definitely plan on a return trip.
Jeff von Schmidt
Fall 2019 - Waretown NJ
My son Jeffrey and I spent a few days hunting with my Brother in Law Glenn Zielinski of Northeast Sporting Arms. I must say, for a place so remote as Umcolcus Sporting Camps I was pleasantly surprised with its overall condition. For a guy from NJ it is certainly a step back in times that I thought did not exist any longer. Abby and Jeff were great and made us fell welcome. Their guide Ernie has many a hunting story you need to ask him about. Certainly look forward to our next trip. Jeff von Schmidt
Dave M orton
Fasll 2019 - Casco, Maine
Stayed at Umcolcus camps on an unguided Moose hunt October 2019. Accommodations were clean and comfortable, the warm showers after a long day in the woods were great. Jeff and Abby were great hosts and expertise offered by guide Steve was most helpful. A very picturesque location.
Glenn W. Zielinski - Northeast Sporting Arms
Summer 2019 - Oxford,Conn.
My wife and I spent a few days at Umcolcus Sporting Camps in Oxbow ,ME early July 2019. The camp is very picturesque and relaxing at this time of year. The grounds were very clean and well manicured.Abby and Jeff were very accommodating and welcoming.We ate dinners at the Lodge and the food was not only very tasty but plenty of it as well. I am looking forward to a return Hunting Trip this Fall. Glenn & Colleen Zielinski
John Pelletier
Spring 2019 - Winterport, ME
We rode into the Umcolcus Sporting Camps this past snowmobiling season and were taking by the hospitality of Jeff and Abbie. We new we would need to come back for our annual Memorial weekend fishing trip. The boys were not disappointed with clean cabins, clean showers, and morning coffee with Jeff and Steve trying to find there secret fishing holes. They did not let us down Thanks for the great weekend.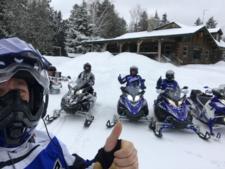 Kevin Green
winter 2019 - Hedgesville, WV
We stopped here late in the evening after 140 miles of adventure riding on unmarked trails. Wow! We were so happy to find this amazing sporting camp. Arriving unannounced, Jeff & Abbie served us like we were family. Jeff heated up a large cabin for the 4 of us, Abbi cooked us dinner, then we sat next to the fire making some new friends. YES, you should experience this place! They have Internet, 4g Cell booster and satellite TV but you will be too busy enjoying the hospitality, scenery and food. We will be back on our next trip to Northern Maine. See you soon Jeff & Abbie! Your new friends, Kevin, Ethan, Tim & Wayne.
Alan Chamberland
Winter 2019 - St Agatha
Had a great time at Jeff's cabins . We stayed inMoose View cabin had an awesome weekend ! Great hospitality food was awesome! Definitely will be back!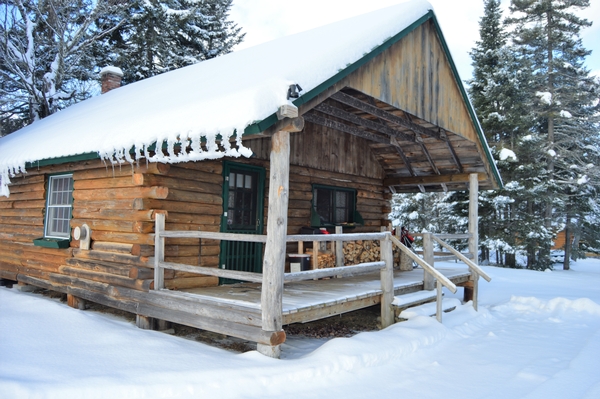 Jeff and Kathy Trottier
Winter 2019 - St. Agatha, Maine
We had a really nice time. The fantastic snowmobile trails along with the Umcolcus signs on every trail, the delicious food, clean cabins and Jeff and Abbie's hospitality were great. Centrally located to ride trails in every direction. Plenty of grooming done in the area. Thank you! We will return!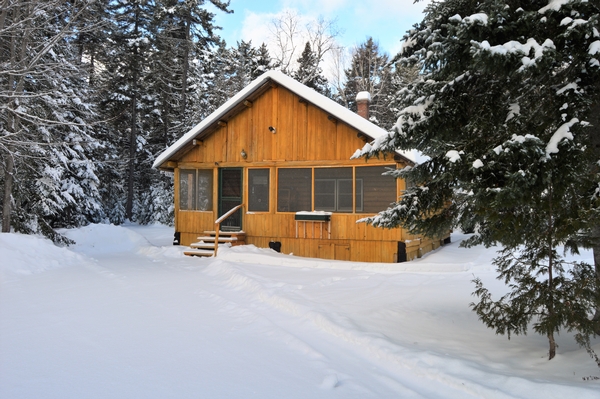 Chris McGeehan
Winter 2019 - Penns Woods
My friend with sleds booked a cabin for us and my son this past week and we couldn't have asked for better accommodations. Jeff and his crew made our stay great , this is the place if you're the type who wants to get away from it all. The trail system connects right to the camp with plenty of destinations within reason.
Andy Fitzpatrick
Sledding Season 2019 - Veazie, Maine
We had been on the snowmobile trails for about 55 miles when we came across the Umcolcus Sporting Camps. All the amenities including fuel, great people, and great food! We will be back with friends this snowmobiling and we look forward to returning in the spring and fall for brook trout and bird hunting! If you have not made a trip to Umcolcus we highly recommend it! It is a beautiful set up sporting camps with all the amenities!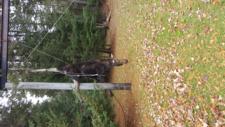 Lorri Nelson
Fall 2018 - Gorham Maine
We checked in Sunday October 21st. We were there for a unguided moose hunt. What an amazing place! The Outback cabin we stayed in was very clean and warm. Anything we needed Jeff was able to help us out. A big shout out to Jeff and his crew for making our stay at Umcolcus sporting camp a memorable experience! Thank you for a great place to stay.
Dean E McNulty Sr
.Deer 2015,2016,2017,2018. Bear 2017,2018 - SHELTON ,Ct
Dear, Jeff I'm writing to thank you along with your great staff for your hospitality and wonderful stay.The trip couldn't have been better especially the fact that I got the bear that I never dreamed of shooting.The food was outstanding and the accommodations were beyond my expectations. Steve took very good care of my needs during the hunt and a special thanks for his expertise as a Maine guide.Thanks again Jeff.See you in November for my 6th fantastic hunt