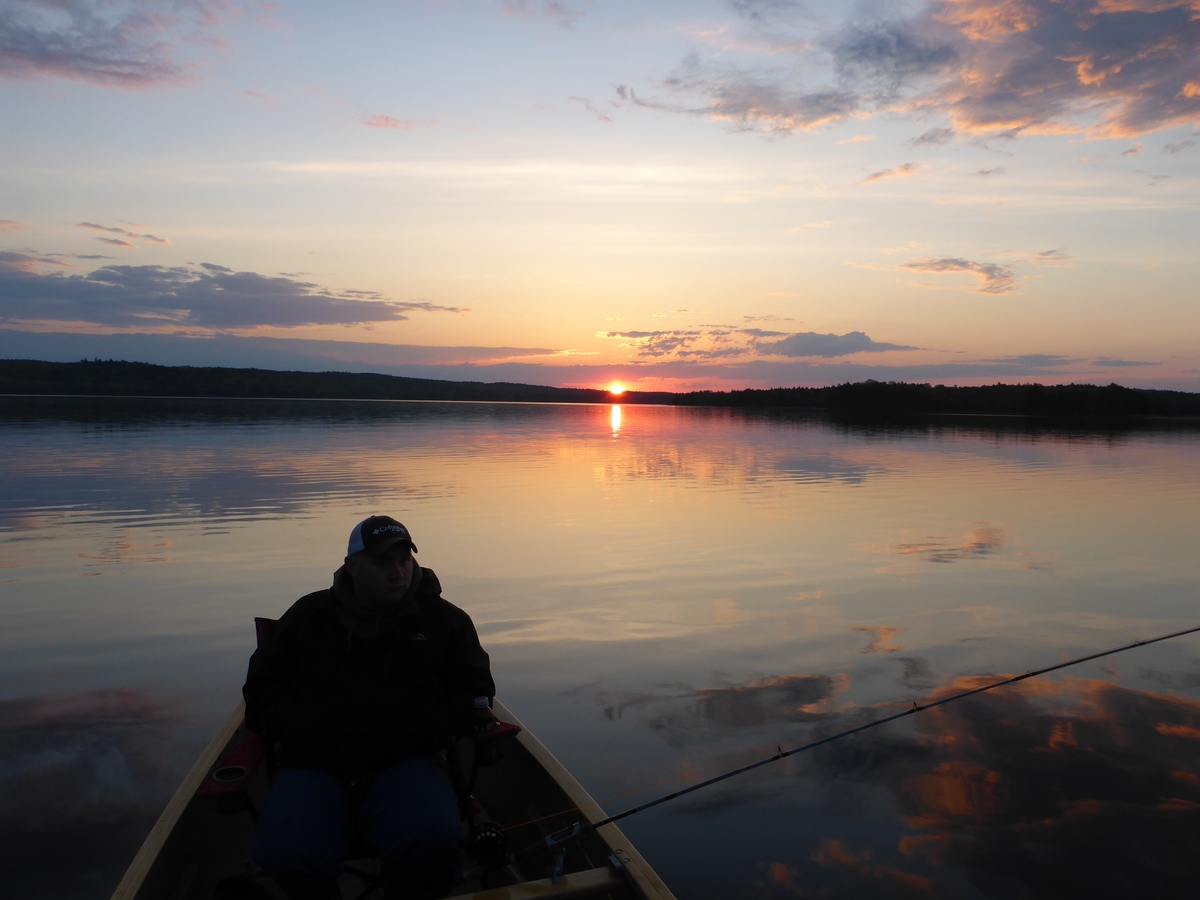 With the Umcolcus Deadwater but a step from your cabin door, the fishing and canoeing couldn't be better. Whether you're looking for the thrill of bringing in a brook trout or the serenity of an evening canoe ride, it's all right here at the Umcolcus Sporting Camps.
Our camp is located at the headwaters of the Umcolcus Stream and adjacent to the Umcolcus Deadwater. This area is best fished for Native Brook Trout earlier in the season with cooler water temperatures and around deeper spring holes later in the season. This area falls under general fishing laws and is easily fished with children and the family. Guests may also fly fish, spin, or troll with live bait or artificial lures. The best means of fishing are with canoes, kayaks or walking the nearby streams. On average the fish range from 6" to 10" and occasionally a lucky fisherman can bring in trout up to 17".
The Aroostook River is located 8 miles from camp and is also a great cold water fishery. Although the river is primarily a Native Brook Trout fishery, Landlocked Salmon are regularly caught. Opportunities exist for fishing from canoes, wading and day float trips. We can work out arrangements for transportation and/or canoe shuttles.
Whether your fishing or just want to relax, watching a sunset on the still evening waters will calm any soul.
Contact us today and spend some time fishing the Umcolcus region!!
Fully Guided Fishing Packages include , comfortable lodging , home cooked meals , a Registered Maine Guide daily, daily transportation
2 day packages = $ 700.00 per person + a 9% lodging tax
3 day packages = $ 1050.00 per person + a 9% lodging tax
4 day packages = $ 1400.00 per person + a 9% lodging tax
5-6 day packages are also available please contact us
We also offer guided fishing by the day